Dominó Mano a Mano Online
Have fun with this one-on-one version of the classic memory and attention game.
100% FREE
play without registering
play with lots of people
Screenshots of the game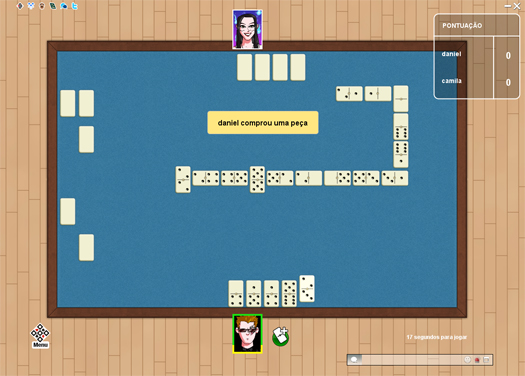 More info about the game
Learn how to play Dominó Mano a Mano Online Illustrated rules and suggestions of our best players.
Follow the ranking updated in real time and dispute trophies in Daily Tournaments.