Tranca Online
Tranca Online! You can only go out with a natural canasta, there are no Jokers, you can meld sets and straights, the black 3 locks the discard pile and drawing from it must be justified. An amazing online card game !
100% FREE
play without registering
play with lots of people
Screenshots of the game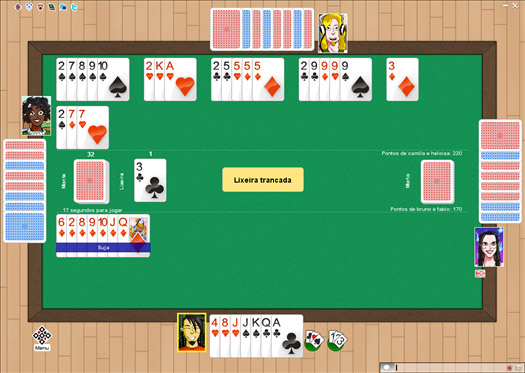 More info about the game
Learn how to play Tranca Online Illustrated rules and suggestions of our best players.
Follow the ranking updated in real time and dispute trophies in Daily Tournaments.